We transform your property into a breathtaking SCENIC retreat that you and your family will love for years to come.  A place where you can relax, entertain and make memories that you will cherish forever.
We don't just create a landscape, we "Create A Lasting Impression".
Choosing a landscape designer and contractor doesn't have to be stressful.
For over a decade we have been leading the industry with our innovative designs and our unsurpassed attention to detail.
We are committed to always giving the best to our craft and to our clients.  Our workmanship and our passion is evident in every project we do.  We are known as one of the best in the industry and we will do everything we can to maintain that reputation.  We do everything we can to "Create that Lasting Impression".
We look forward to creating your dream landscape.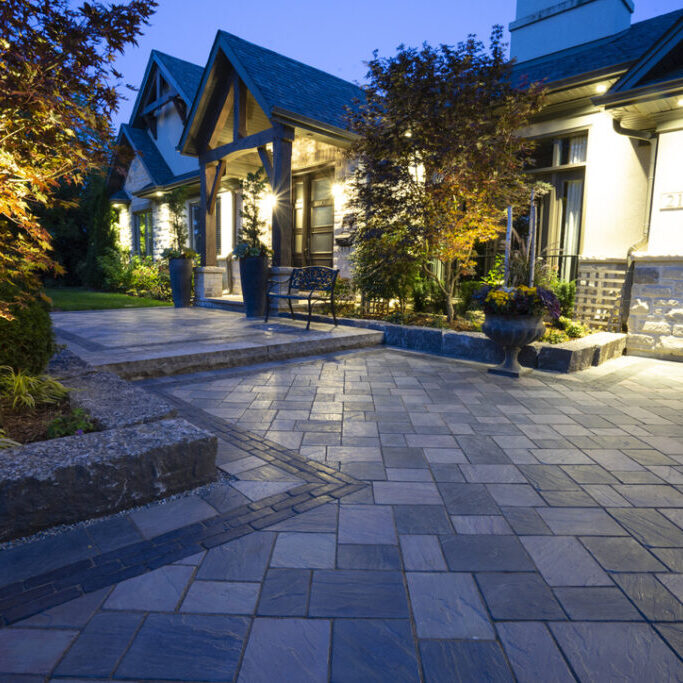 Commitment
When we start a new project, you can expect 100% quality and craftsmanship. All projects are overseen by the owner Daniel Pacheco onsite for each project! When you commit to Scenic Stone as your landscaper, we commit to you that we will go beyond your expectations!
Passion
We employ dedicated professionals with years of combined experience in the landscape industry. These years of experience guarantee that we will transform your property into the elegant oasis of your dreams.  At Scenic Stone we take pride in what we do; it's our passion.
Style
When you think of Scenic Stone we want you to think of a natural artisan.  True craftsmanship, in each and every detail.  Honest, dedicated and professional.  Transforming properties in Oakville, Mississauga and  Burlington, Ontario.
Scenic Stone provides the best in quality workmanship.  We are part of a very elite group of contractors whose work and business practices have met very demanding standards.  We are proud to be a multiple Award-Winning Unilock Authorized Contractor!
Projects Featured in Unilock Catalogue
Unilock is one of the industries most trusted and reputable stone companies.  We are not only proud to be an Authorized Contractor, we are ecstatic that they have chosen our work to be featured in their catalogue numerous times!
Let's work together
If you have a creative project in mind, get in contact with Scenic Stone today!  When it comes to quality landscapes, we are the first you should call. We are looking forward to hearing from you.
Scenic Stone Landscape & Design Inc.
o/o Daniel Pacheco
Phone: 647-988-8793